Hex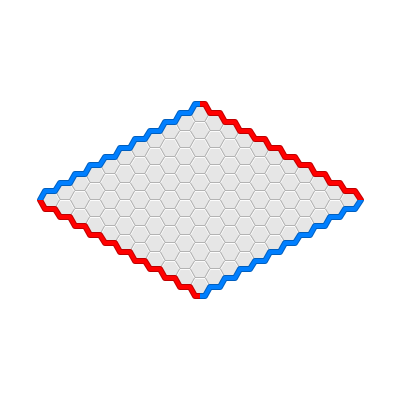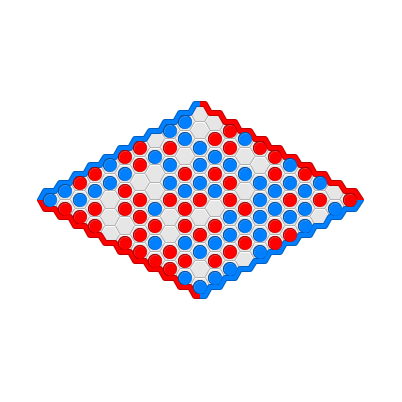 Period
Modern
Category Board, Space, Connection
Description
Hex was invented by Piet Hein in 1942 then described again by John Nash in 1944. It is played on a rhombus tiled by hexagons, most commonly 11x11 in size.
Rules
Players take turns placing a piece of their colour at an empty cell, and win by connecting their board sides with a chain of their pieces.

Wikipedia
Creation date
1942
Ludeme Description
Concepts
Browse all concepts for Hex here.
Similar Games
Identifiers
DLP.Games.55
BGG.4112