Grasshopper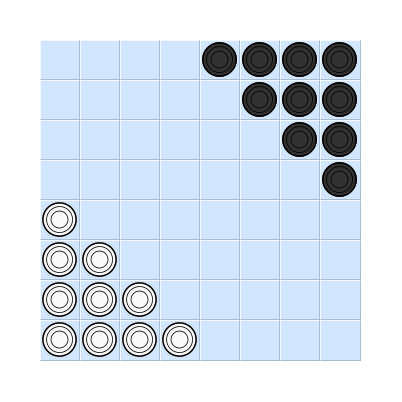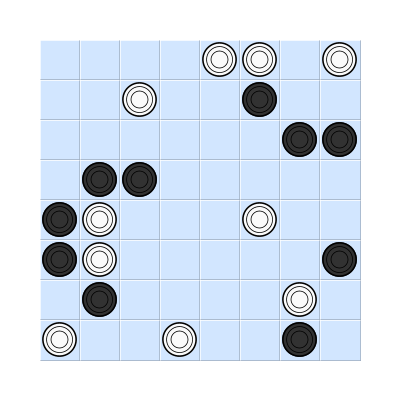 Period
Modern
Description
Grasshopper is a Halma variant played with a draughts set and published in 1948.
Rules
The rules are the same as for Halma. Pieces move one space orthogonally or diagonally. They may jump over a piece of any color. Multiple jumps in one turn are possible. Jumps do not capture. The player who first places all of their pieces in the opponent's starting position wins.

cyningstan
Ludeme Description
Concepts
Browse all concepts for Grasshopper here.
Similar Games
Identifiers
DLP.Games.384
BGG.135478