Game of Solomon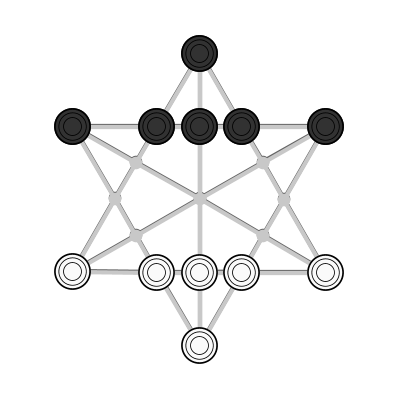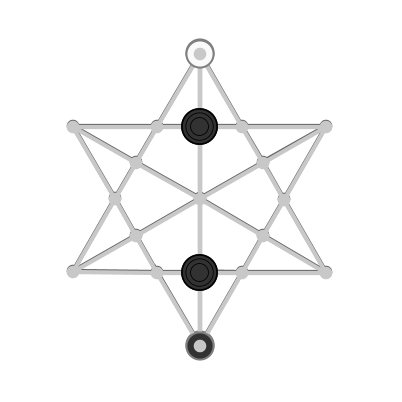 Period
Modern
Category Board, War, Leaping, Lines
Description
Small draughts-like game invented by Martin Gardner on an unusual board.
Rules
Players take turns moving one of their pieces to an adjacent empty point, forwards or sideways. A piece can hop over an adjacent enemy piece to an empty point immeidately beyond it, forwards or sideways, and must do so if possible. Only one hope per turn is allowed. If a piece reaches the far point of the board, it is promoted to a king which can also move and hop backwards. Win by eliminating all enemy pieces. The game is drawn if both players are reduced to a single king.
Author
Publisher
Kadon Enterprises (gamepuzzles)
Creation date
1985
Ludeme Description
Concepts
Browse all concepts for Game of Solomon here.
Similar Games
Identifiers
DLP.Games.541
BGG.12702