Gadis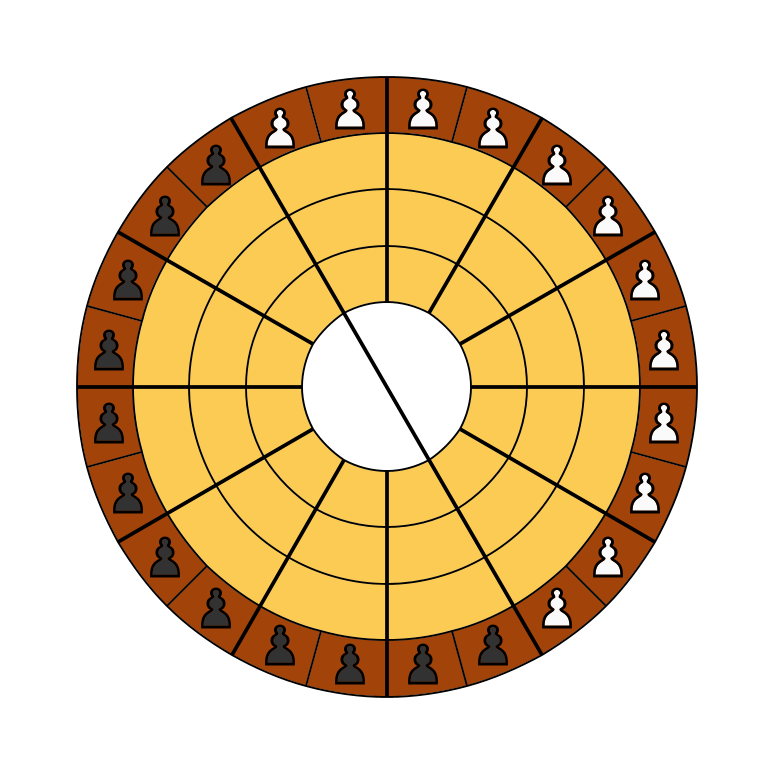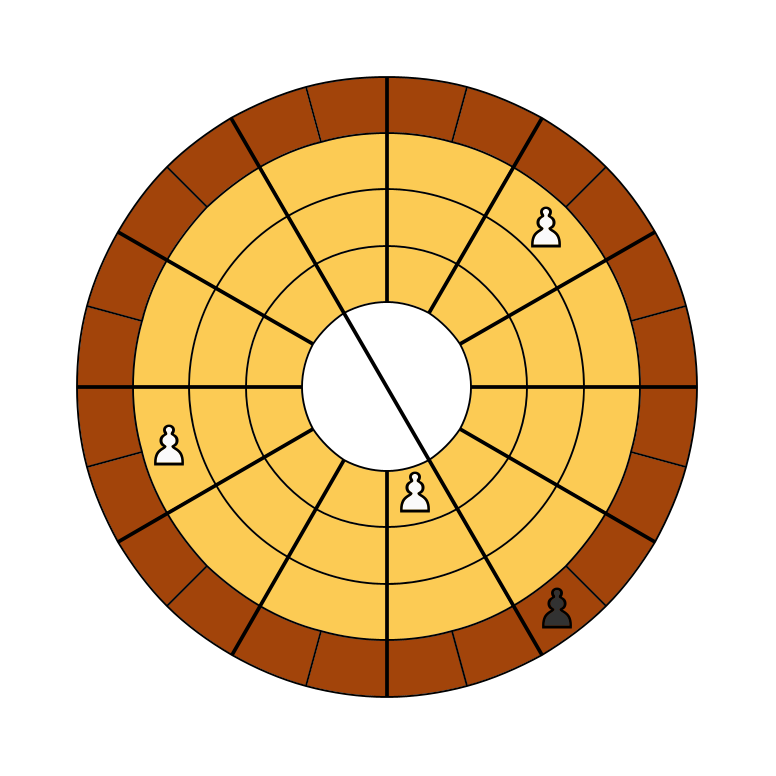 Period
Modern
Description
Gadis is a totally abstract game, which requires to play a special board consisting of three moving rings in a fixed frame.
Rules
Initially, all pawns are placed on their starting positions in the outer sites of the circle.
All pawns can move to an empty or enemy site adjacent to its position.
Capture is mandatory.

A pawn can never move to one of the starting positions of its owner.
If a pawn is moving from a ring of the circle to another (except the outer ring), after moving, the player has to rotate the ring where moved the pawn.

The game ends, when a player has no moves at its turn. The player with the most pieces on the starting positions of the opponent is winning.
Author
Creation date
1987
Ludeme Description
Concepts
Browse all concepts for Gadis here.
Reference
Similar Games
Identifiers
DLP.Games.1611