Fox and Geese
(Tods and Lambs, Renard et les Poules, Marelle Quintuple, Lupo e Pecore, Fuchs und Gänse, Hühner, Fuchs im Hünerhof, Schaap en Wolf, Räfspel, Refskak, Volki Ovtsy)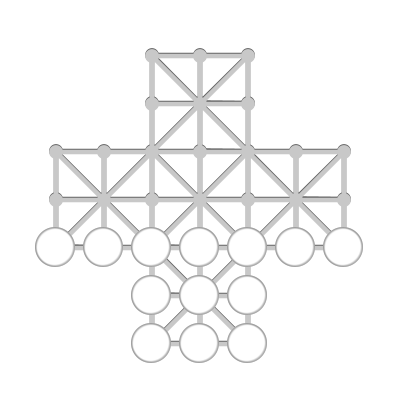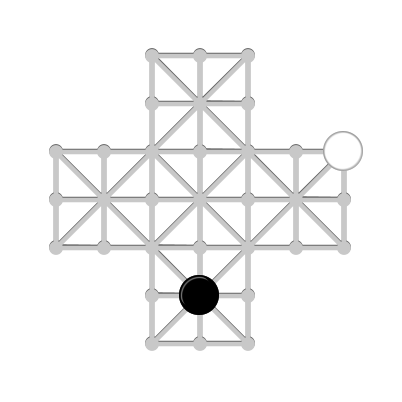 Period(s)
Modern
Region(s)
Northern Europe
Categories
Board, Hunt.
Description
Fox and Geese is a game known from medieval Europe with a complicated history. Many different versions are known, and it spread to many places that encountered Europeans and was adopted in various places with local rules. It is still played today, and it was thought that during the medieval and early modern period it was played by poorer classes of people, at least in England. In general, it is a typical hunt game.
Rules
The game is played on a cruciform board adapted from an Alquerque board. One player plays as the fox, the other as the geese. The geese begin in a set starting position; the person playing as the fox may choose any available spot to place the fox as their first move. Players move as in Alquerque, but only the fox can hop to capture. The goal of the geese is to block the fox from being able to move; the fox's goal is to capture all of the geese.

Murray 1951: 102-103.
Origin
Europe
Ludeme Description
Leaderboard
Reference
Murray 1951: 101–102
Evidence Map
1 pieces of evidence in total. Browse all evidence for Fox and Geese here.
Click on any marker or highlighted region to view the evidence relating to it.
To view all regions, please select it from the category options below.
Evidence category:

Evidence coloured based on:

Map style: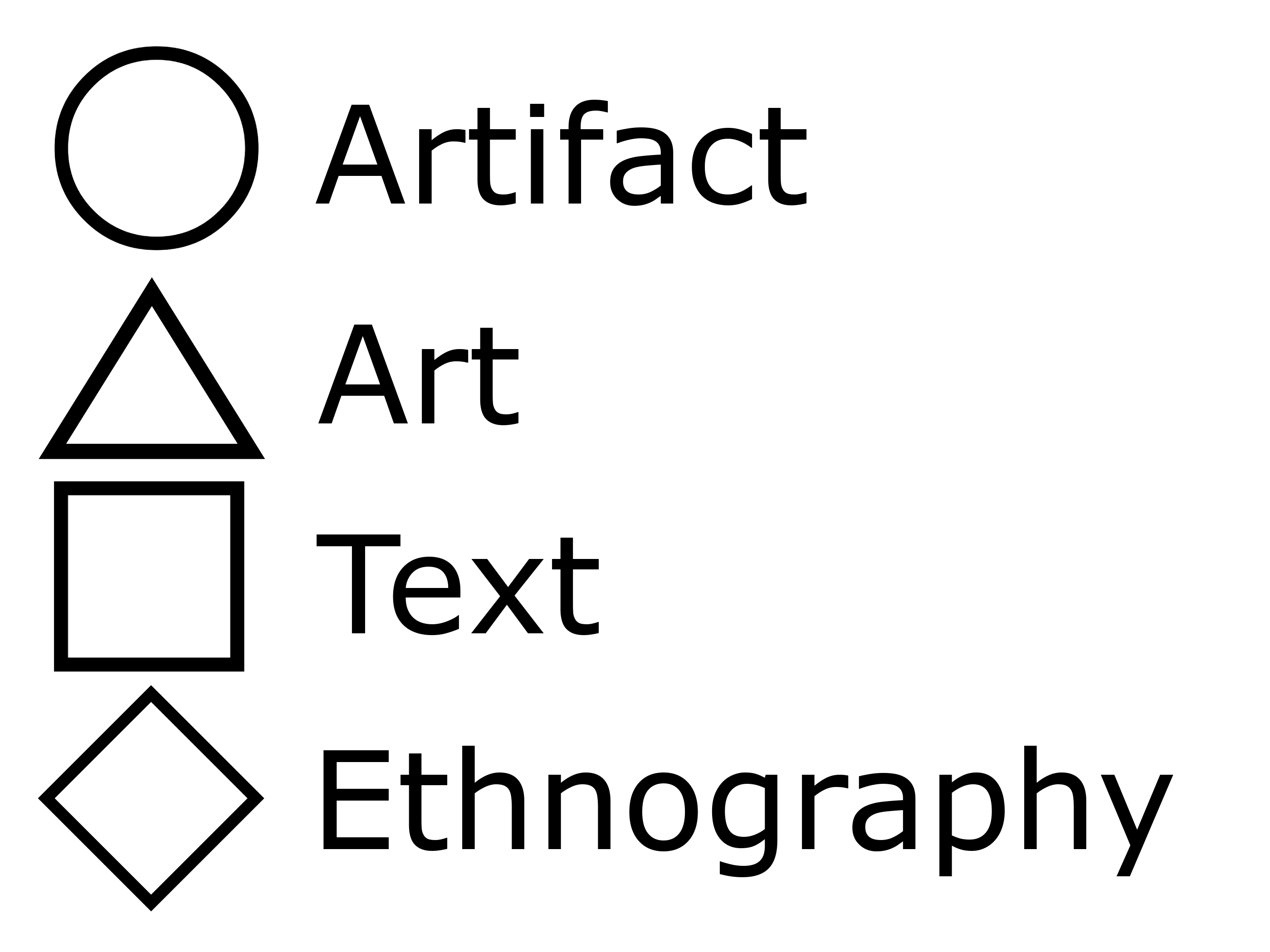 Sources
Marmyon, S. 1633. A Fine Companion. London.

Murray, H.J.R. 1951. A History of Board-Games Other Than Chess. Oxford: Clarendon Press.


Identifiers
DLP.Game.394
BGG.10213