Four-Player Chess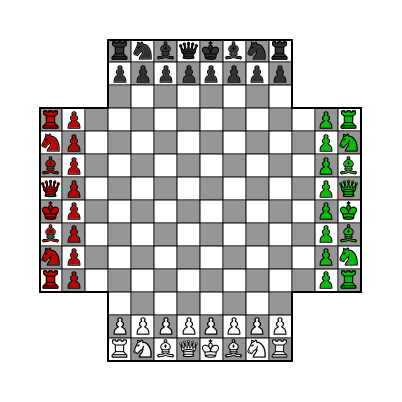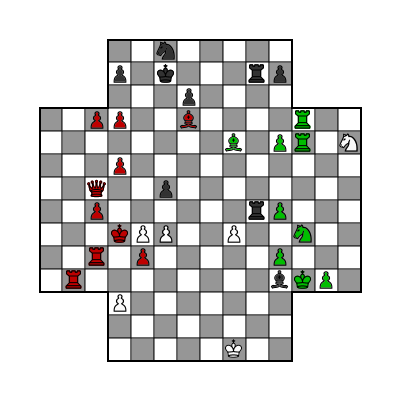 Period
Modern
Category Board, War, Replacement, Checkmate, Chess
Description
A version of Chess for 4 players.A version with 8 players is also available as an option.
Rules
Once a player is checkmated their king is removed, but all their other pieces remain on the board as neutral obstacles. Neutral pieces cannot help checkmate other players. If a player cannot make a move when there are more than two players remaining, they skip their turn rather than giving a stalemate.
Ludeme Description
Concepts
Browse all concepts for Four-Player Chess here.
Reference
Similar Games
Identifiers
DLP.Games.1422