Fission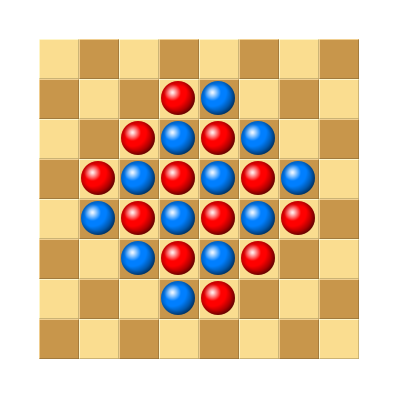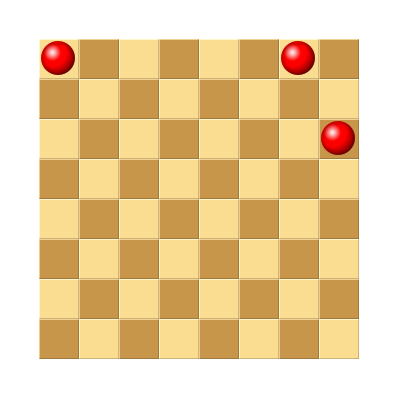 Period
Modern
Category Board, War, Replacement, Eliminate, All
Description
Fission is a game where players attempt to eliminate all of their opponents stones but must have at least one stone left on the board in order to win.
Rules
TURN - On each turn, each player slides (orthogonally or diagonally) a stone until it hits another stone or a wall.

If it stops because of a stone, the moving stone and all adjacent stones (of either color) are removed.

GOAL - The player with no stones onboard loses.

The game is a draw if (i) the board becomes empty, or (ii) each player has just one stone, or (iii) the moving player has no valid moves.
Author
Creation date
2003
Ludeme Description
Concepts
Browse all concepts for Fission here.
Reference
Similar Games
Identifiers
DLP.Games.1515
BGG.30213