Fetach
(Quireq)

DLP Game &nbsp&nbsp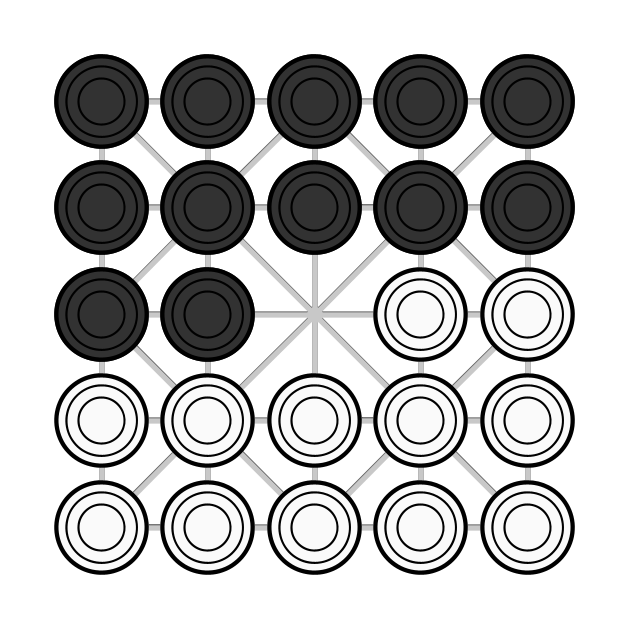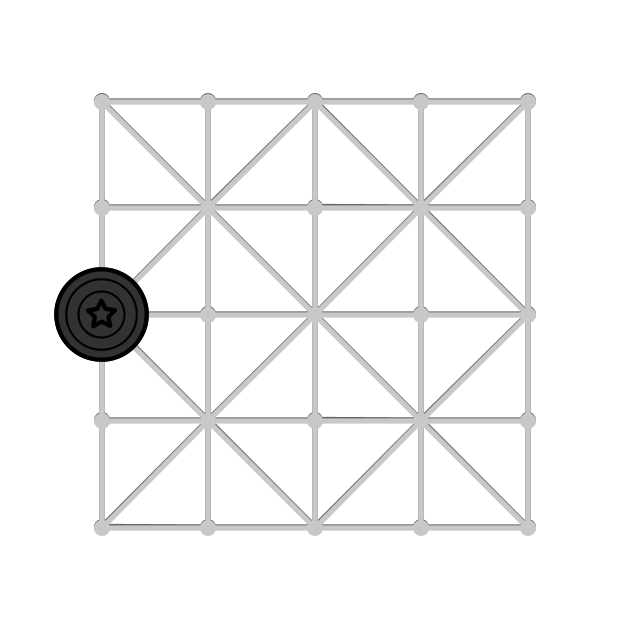 Category Board, War, Leaping, Lines
Description
Fetach is a capturing game played in Morocco. It was described by Moroccan immigrants in France, who described games played during their childhood in Southern Morocco.
Rules
5x5 intersecting lines with diagonals drawn in each quadrant. Twelve pieces per player, which begin on the rows closest to the player and the two spots to the right of the central point, leaving the central point open. Players alternate turns moving the pieces along the lines of the board. The first play is from one of the pieces directly above or below the central point. Pieces cannot move backwards. A player may capture an opponent's piece by hopping over it to an empty spot immediately adjacent to the opponent's piece on the opposite side, along the lines of the board. Pieces which reach the opposite edge of the board from where they started are promoted and can move and capture any distance along the two large diagonals of the board. The player who captures all of the opponent's pieces wins.

Bouhajbane 1989: 258.
Origin
Morocco
Ludeme Description
Concepts
Browse all concepts for Fetach here.
Reference
Lhôte 1994: 482.
Evidence Map
1 pieces of evidence in total. Browse all evidence for Fetach here.
Click on any marker or highlighted region to view the evidence relating to it.
To view all regions, please select it from the category options below.
Evidence category:

Evidence coloured based on:

Map style: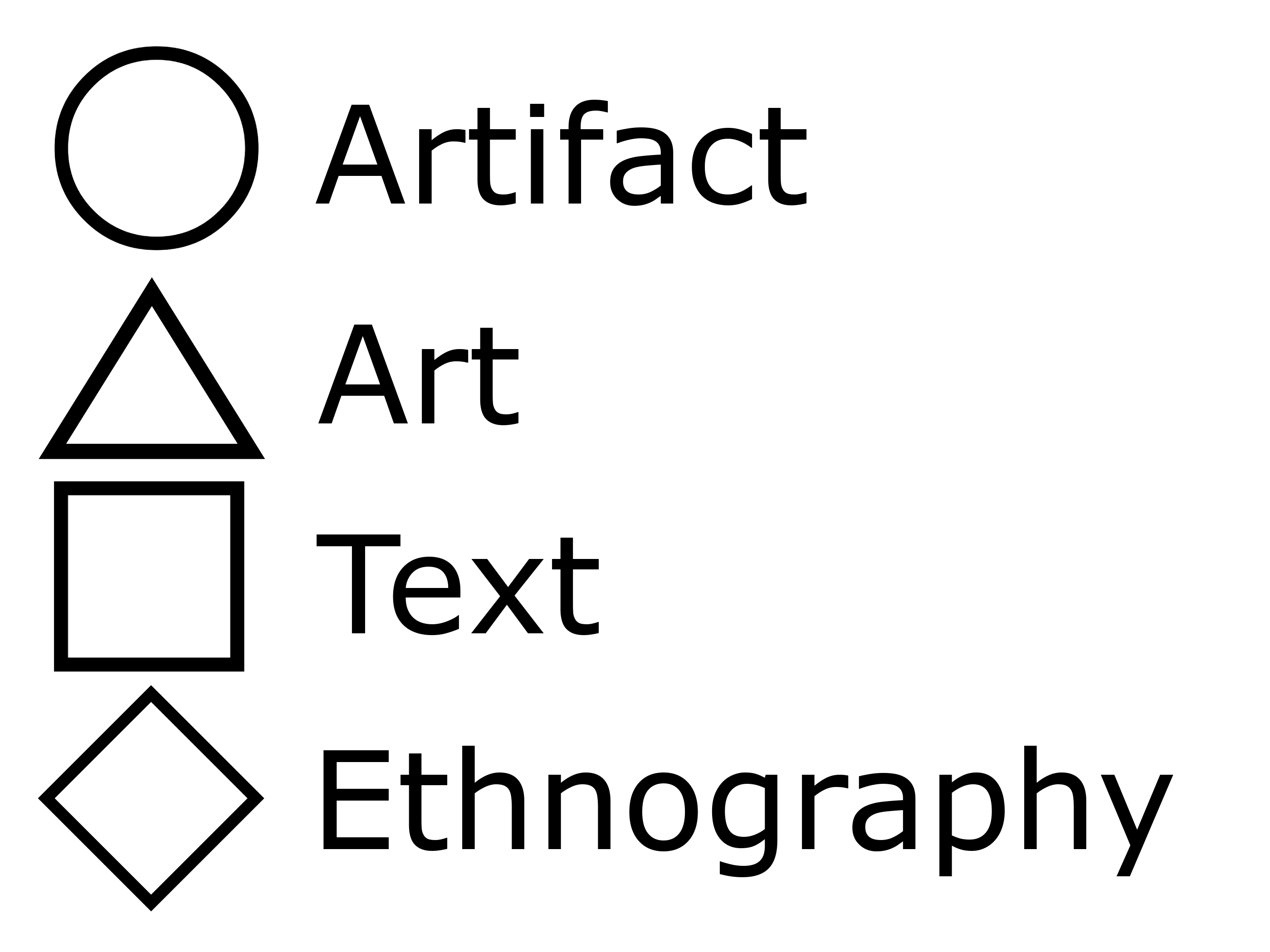 Sources
Bouhajbane, A. 1989. Jeux traditionnels marocains. espace et jeux. Unpublished Thesis, Université de Paris-Nord.


Similar Games
Identifiers
DLP.Games.1215