Fanorona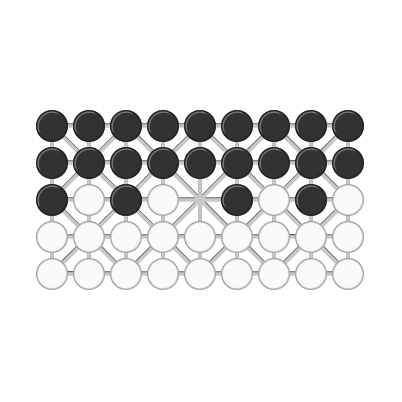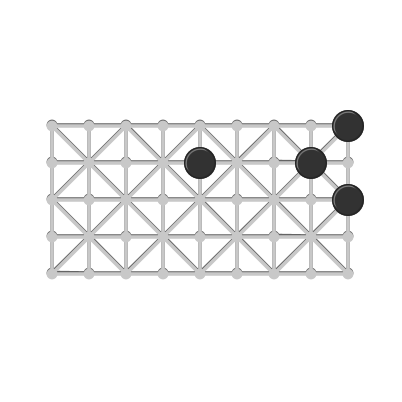 Period
Modern
Region
Madagascar
Description
Fanorona-Tsivy is played on a board of 9x5 intersecting lines with diagonals. Each player has 22 pieces, starting on the intersections of the lines except in the center position. Pieces move to an adjacent intersection along the lines. Players must capture pieces when possible. Capturing is accomplished by moving to an adjacent intersection to an opposing piece in the continuing direction of the capturing stones movement, or by moving away from an adjacent opposing pieces in such a direction. When an opponent's piece is captured, all other of the opponent's pieces in that line are also captured. Multiple captures can be made, but cannot be done by moving twice in the same direction. Multiple captures are optional. A player wins by capturing all of the other player's pieces.
Rules
Origin
Ludeme Description
Variants
Evidence Map
1 pieces of evidence found. Browse all evidence for Fanorona here.
Click on any marker or highlighted region to view the evidence relating to it.
Evidence can be viewed by category

Evidence can be coloured based on age (darker icons mean older evidence)

Different maps can be shown