English Draughts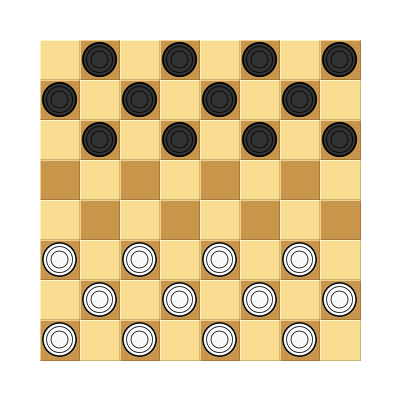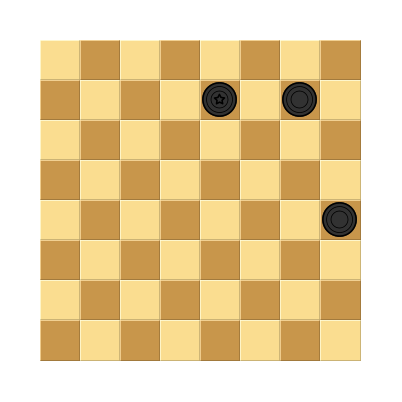 Period
Modern
Region
Great Britain
Description
Played on an 8x8 board with each player having 12 pieces. Pieces move diagonally one space forward, and can capture opponent's pieces by jumping them if they are adjacent. Capturing must happen if it is possible. Once pieces reach the opposite side of the board from their starting position, they become kings and can move diagonally either forwards or backwards. The goal is to capture all of the opponent's pieces. Also played in the United States and other countries.
Ludeme Description
Evidence Map
0 pieces of evidence found. Browse all evidence for English Draughts here.

Click on any marker or highlighted region to view the evidence relating to it.
If your selection returns too many pieces of evidence, try zooming in on the map until they spread out more.