Elea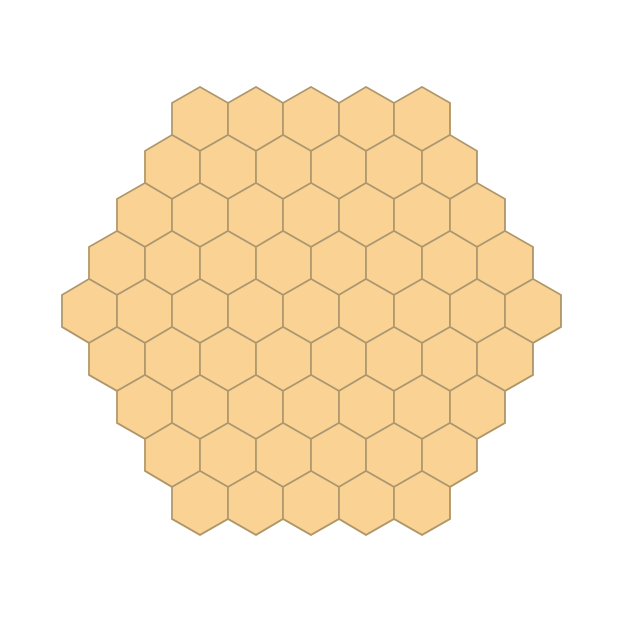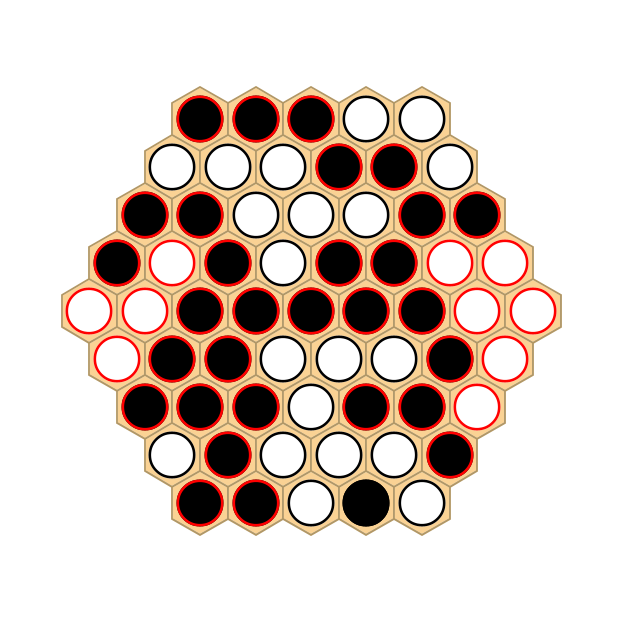 Period
Modern
Description
Elea is a simple unification game of pure placement invented by Michael Amundsen in May 2022. There cannot be a tie in Elea.
Rules
Players take turns placing a stone of their own color on any empty cell of a hexagonal grid of hexagons (a hexhex board).
The game is over when the board is full, and the player with the lower score wins.
Your score is 1 point per odd-sized group and 2 points even-sized group.

In this implementation, you get -1 per odd-sized group and -2 per even-sized group, so the winner will be the player with the higher score.
Author
Creation date
2022
Ludeme Description
Concepts
Browse all concepts for Elea here.
Similar Games
Identifiers
DLP.Games.1589