DuploHex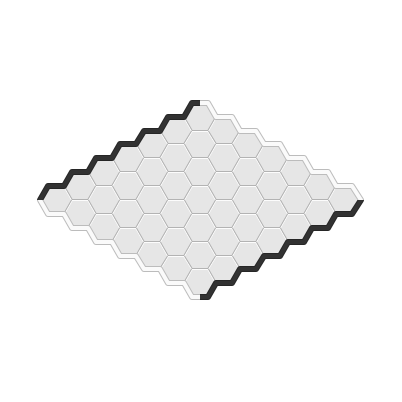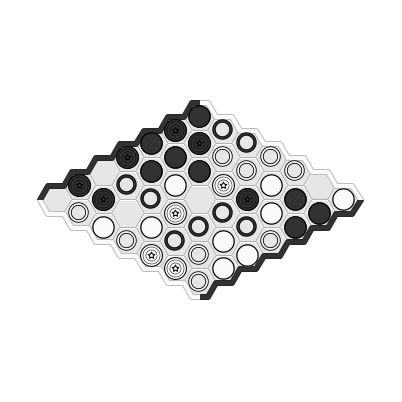 Period
Modern
Category Board, Space, Connection
Description
Variant of Hex that includes disc and rings.
Rules
White starts by placing one disc or ring on any cell of the board.

Then, each player in turn must perform two actions:

1. add one of her discs to an empty cell or move one of her discs on the board into any ring located in a neighbor cell, and

2. add one of her rings to an empty cell or move one of her rings on the board to a neighbor cell occupied by a disc.

The disc-ring pair (a disc inside a ring) cannot be modified for the rest of the game.
Author
José Manuel Astilleros García-Monge
Publisher
nestorgames (used with permission)
Creation date
2015
Ludeme Description
Concepts
Browse all concepts for DuploHex here.
Reference
Similar Games
Identifiers
DLP.Games.1115
BGG.174474