Dragonchess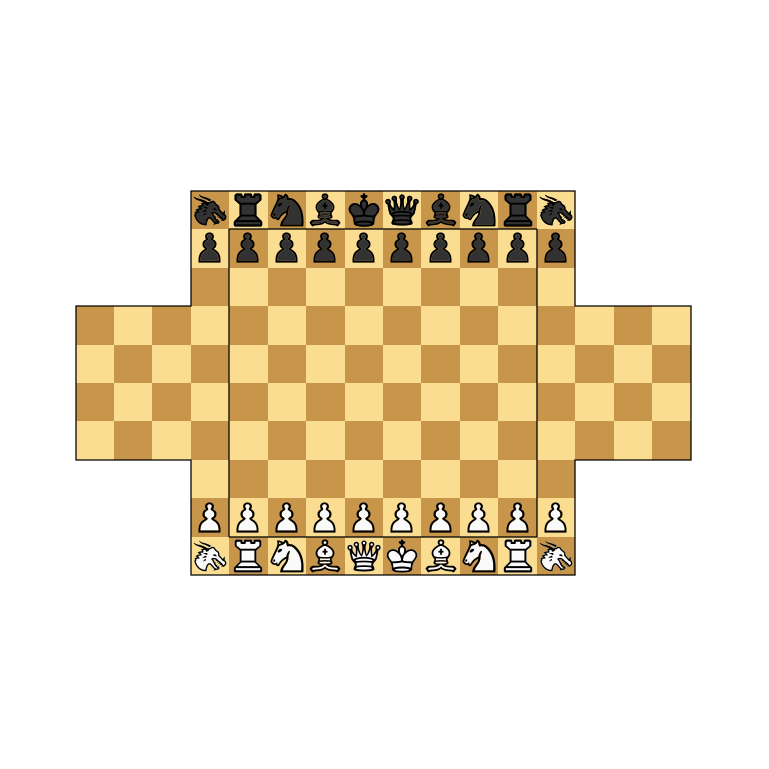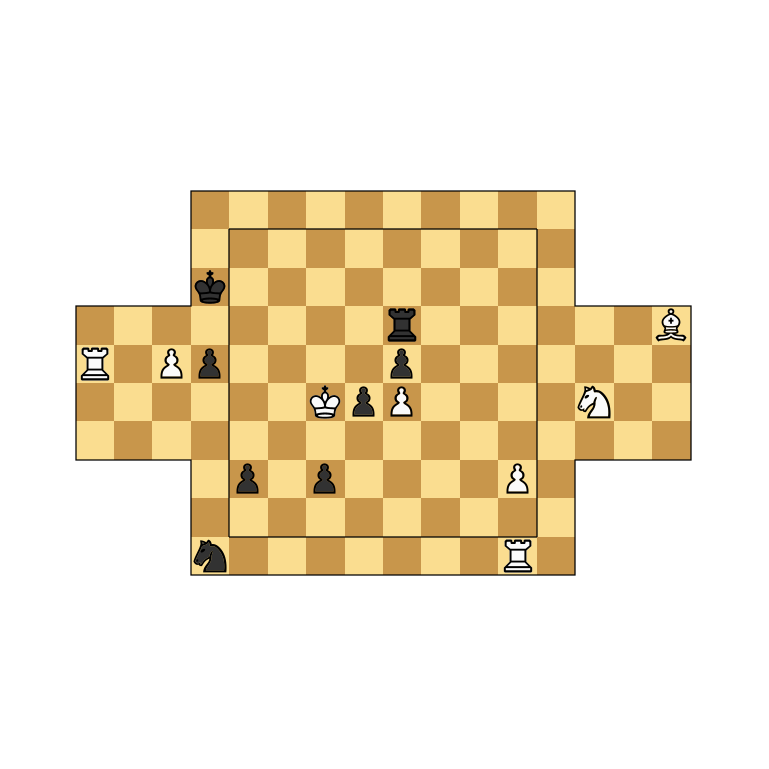 Period
Modern
Category Board, War, Replacement, Checkmate, Chess
Description
Dragonchess is a commercial chess variant, first published in 2005. The game is played on a 10 by 10 board, with in addition two side lanes of 3 by 4 squares. Players have the usual chess pieces, two extra pawns, and two dragons.
Rules
Same rules as Chess. Dragons move like queens, but at most three squares.
Publisher
Creation date
2005
Ludeme Description
Concepts
Browse all concepts for Dragonchess here.
Reference
Similar Games
Identifiers
DLP.Games.1491