Dice Shogi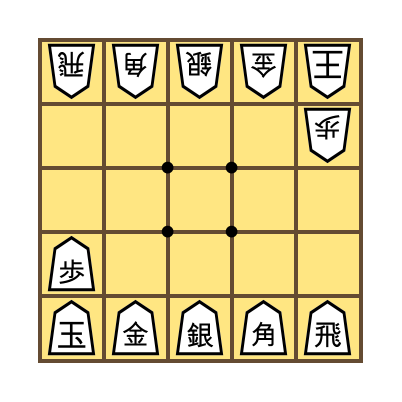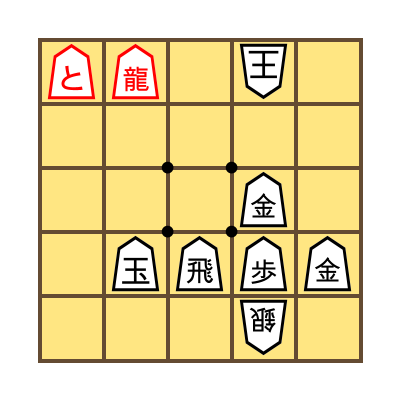 Period
Modern
Category Board, War, Replacement, Checkmate, Shogi
Description
Dice Shogi is a recently invented Shogi variant. It is essentially Mini Shogi played with dice determining the players' moves.
Rules
The rules are the same of Mini Shogi except the value of the die rolled at each turn is the index of the column of a piece must go.
When you have pieces on your hand, you can drop a piece you like on the column with the index equal to the value of the die.
If there are no legal moves with the value of the die, or if the value of the die is equal to 6, you can move any piece according to the rules of Mini Shogi.
Ludeme Description
Concepts
Browse all concepts for Dice Shogi here.
Reference
Similar Games
Identifiers
DLP.Games.478