Dama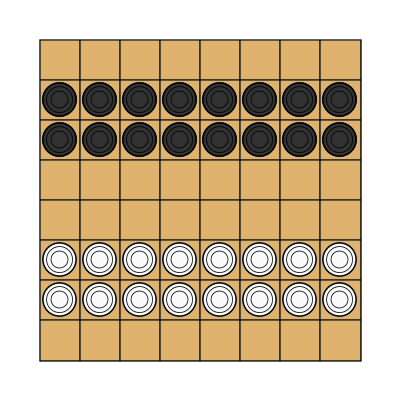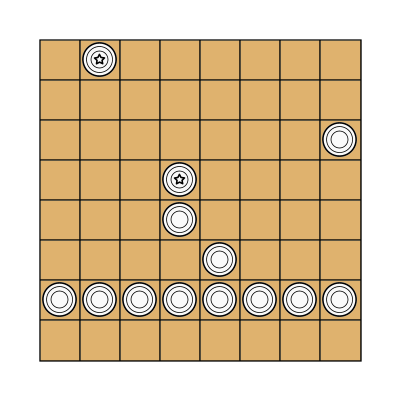 Period
Modern
Region
Southwest Asia
Description
Played in Turkey, Greece, Egypt, the Levant, and other places in the Middle East. Played on an 8x8 board. 16 pieces per player, lined up in the second and third rows (first row on each side is empty). Pieces move forward or horizontally one space, and capture opponents' pieces by jumping in these directions. When they reach the opposite side, they become a king and can jump opponents' pieces from any distance orthogonally. Captures must be taken if possible, and the maximum number of jumps must be made. Multiple captures cannot be made by moving 180 degrees from the previous jump. Pieces can be promoted to king mid-jump. Winning is achieved by capturing all of the other player's pieces or by blocking them so they cannot move.
Ludeme Description
Evidence Map
0 pieces of evidence found. Browse all evidence for Dama here.

Click on any marker or highlighted region to view the evidence relating to it.
If your selection returns too many pieces of evidence, try zooming in on the map until they spread out more.