Dai Hasami Shogi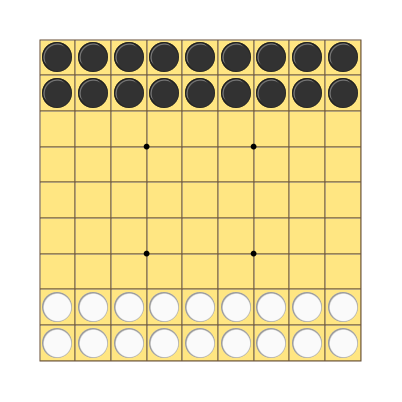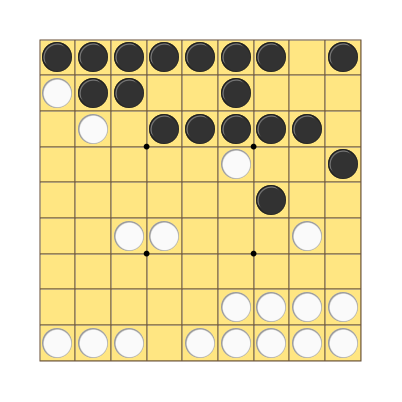 Period
Modern
Description
Dai Hasami Shogi is a Hasami Shogi variant played with Go pieces.
Rules
Played on a 9x9 board with nine Go pieces per player occupying their two nearest ranks. Pieces move as a rook in Shogi. Pieces may also move by hopping over an adjacent piece of any color. This does not capture the piece, and multiple hops are not allowed in on turn. The goal is to create an orthogonal line of five of a player's pieces outside the player's starting rows.

Wikipedia
Origin
Japan
Ludeme Description
Concepts
Browse all concepts for Dai Hasami Shogi here.
Similar Games
Identifiers
DLP.Games.393
BGG.38822