Dablo (Small)
DLP Game &nbsp&nbsp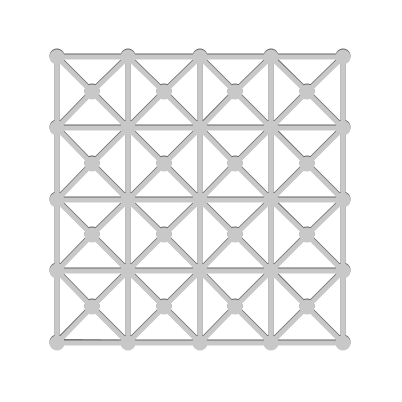 Description
Dablo is a word used to refer to capturing games among the Sámi people of northern Scandinavia. This version was played near Frostviken in Sweden on a 5x5 board.
Rules
5x5 lines, forming a grid. Diagonals in each square. Eighteen pieces per player, including one prince and one king per player. Players may choose at the beginning of the game that if a king is captured, the game ends.
Origin
Sweden
Ludeme Description
Concepts
Browse all concepts for Dablo (Small) here.
Reference
Michaelsen 2010: 219.
Identifiers
DLP.Games.1072