Crusade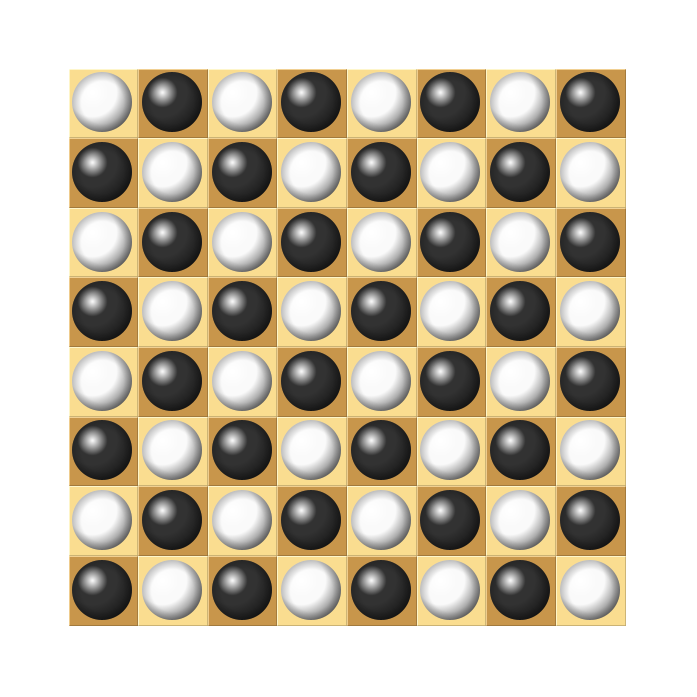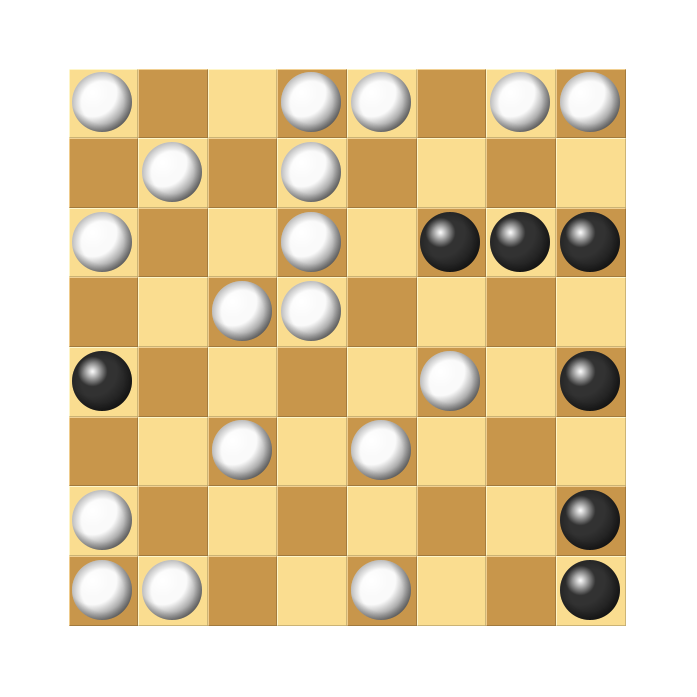 Period
Modern
Category Board, War, Replacement, Eliminate, All
Description
Crusade can be played on a 8x8 square board. In the initial position, all squares are occupied by a stone: white stones on the white squares and black stones on the black squares.
Rules
Each stone must move to any adjacent(orthogonal or diagonal) cell, which is occupied by an enemy stone. This stone is captured by replacement. After that, all adjacent enemy stones (orthogonal or diagonal) are converted to friendly ones. There are fewer and fewer stones on the board as the game proceeds, which is a major difference with Othello and Ataxx.

The player which has more stones, after there is no valid move left, wins the game.
Author
Creation date
2002
Ludeme Description
Concepts
Browse all concepts for Crusade here.
Reference
Similar Games
Identifiers
DLP.Games.1527
BGG.70926