Crossline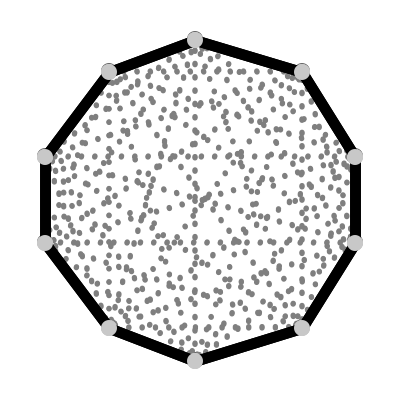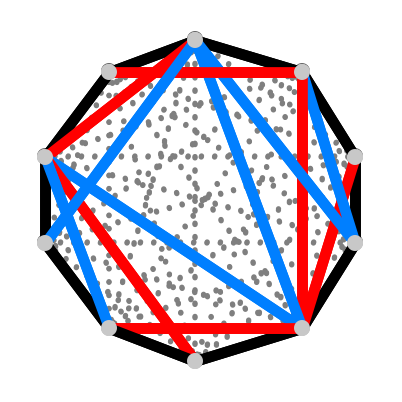 Period
Modern
Description
Crossline is a mathematical game published in the october 2009 issue of Games Magazine. It's a pencil and paper game for two players.
Rules
Players begin by drawing a circle with ten dots evenly spaced around it (the spacing can be approximate). The first player starts by drawing a straight line connecting any two dots that are not adjacent. After that, each player in turns draws a straight line that connects any two dots and that crosses exactly one (and only one) previously drawn line. The player who draws the last legal line is the winner.
Author
Creation date
2009-10
Ludeme Description
Concepts
Browse all concepts for Crossline here.
Reference
Similar Games
Identifiers
DLP.Games.580
BGG.58671