Chameleon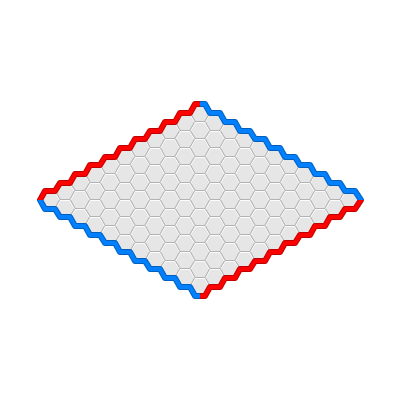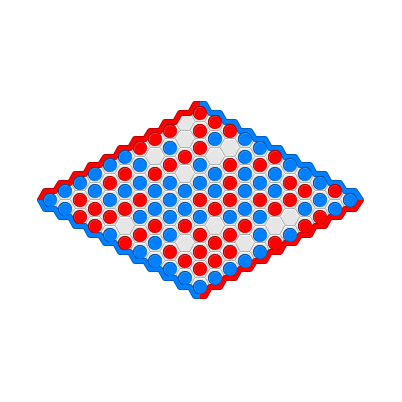 Period
Modern
Category Board, Space, Connection
Description
Invented by Randy Cox and Bill Taylor, Chameleon is a Hex variant
Rules
Played on a Hex board. Players may play a piece of any color piece. The goal is to form a line connecting the player's two sides with either color.
Author
Creation date
2003
Ludeme Description
Concepts
Browse all concepts for Chameleon here.
Reference
C. Browne (2005), Connection Games: Variations on a Theme, AK Peters, Massachusetts (ISBN 1568812248).
Similar Games
Identifiers
DLP.Games.451
BGG.17576