Cavity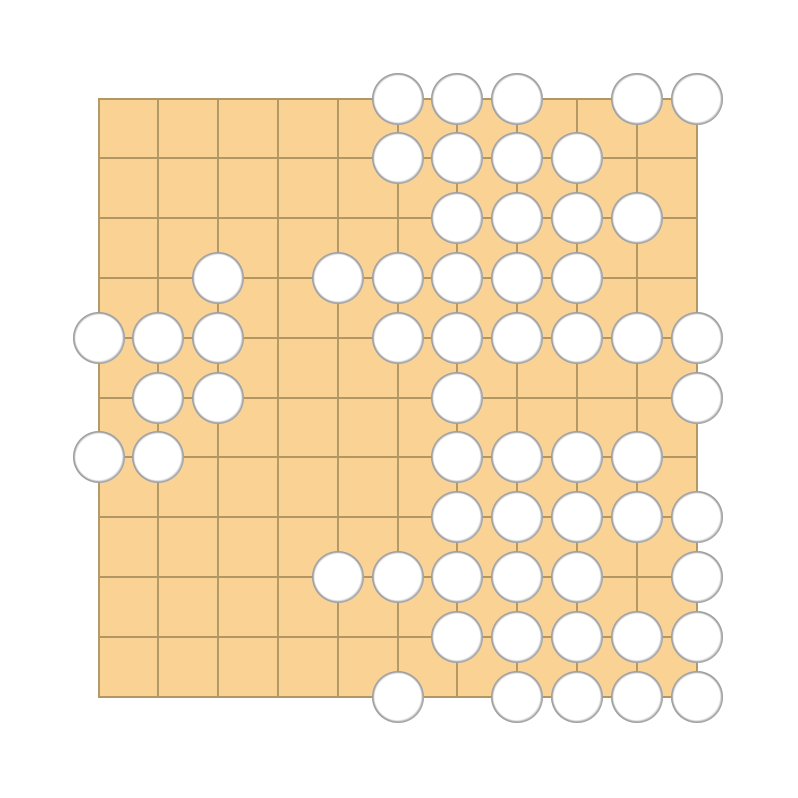 Period
Modern
Category Board, Space, Territory
Description
Cavity is a finite Go variant with an elimination goal – a bit like Mark Steere's Redstone, but without red stones. This game inspired Lifeline.
Rules
Like Go, Cavity is played on the points of a square grid, and groups (chains, more precisely) and liberties are defined the same way.
An empty region is a group (chain) of empty points, and it is said to be adjacent to a stone if any of its points are.

Setup:
Starting with Black, place one stone each on any empty point.
The setup is over as soon as the players have one stone each on the board.

Play:
On your turn, place a stone of your color on any point in an empty region that's adjacent to a stone of your color.
After placement, first remove all enemy groups that have no liberties, then remove all friendly groups that have no liberties.
In this phase, as soon as one player is the only one with stones on the board, the game is over and that player is the winner.

The game is balanced with the pie rule.
Author
Creation date
2022
Ludeme Description
Concepts
Browse all concepts for Cavity here.
Similar Games
Identifiers
DLP.Games.1585
BGG.362681