Breakthrough Checkers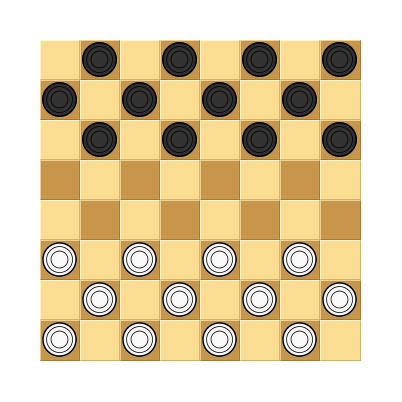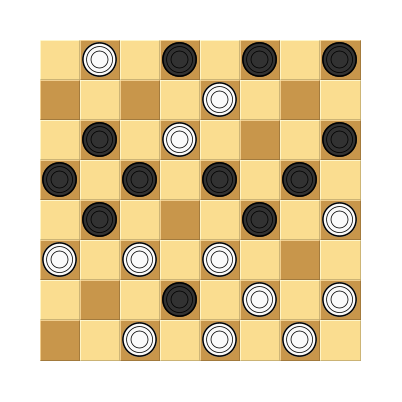 Period
Modern
Description
A variant of Breakthrough played with Checkers pieces and rules (mostly).
Rules
Checkers-Breakthrough is played on a 8 × 8 checkers board with checkers pieces. The initial board setup and basic piece movements are the same as in checkers. A checker piece can move either onto a diagonally forward adjacent empty square or jump over a diagonally adjacent opponent piece (possibly repeatedly). Unlike checkers, however, jumps are not mandatory and jumped-over pieces are not captured. The first player to reach the opponent's backrank wins (thus no king promotions).
Ludeme Description
Concepts
Browse all concepts for Breakthrough Checkers here.
Similar Games
Identifiers
DLP.Games.857