BoxOff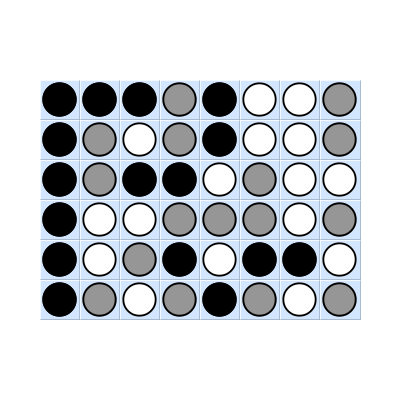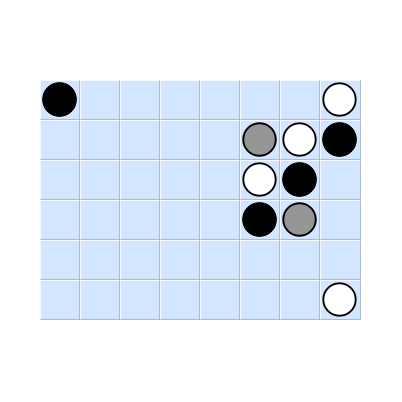 Period
Modern
Description
Steven Meyers' BoxOff has the feel of a classic solitaire abstract game. Brightly coloured pieces are distributed on a rectangular grid of squares and removed in pairs of like colour until the board is empty.
Rules
Start: The game starts with a piece in each cell, which defines the challenge to be solved.

Play: The player then makes a series of moves, each involving the removal of a pair of same-coloured pieces that occupy a box (rectangle) that includes no other pieces of any colour.

End: The player wins by removing all pieces from the board. Conversely, the player loses if there are no legal moves at any point while pieces remain on the board.
Author
Publisher
Google Play
Creation date
2013-01
Ludeme Description
Concepts
Browse all concepts for BoxOff here.
Reference
Similar Games
Identifiers
DLP.Games.821