Boseog Gonu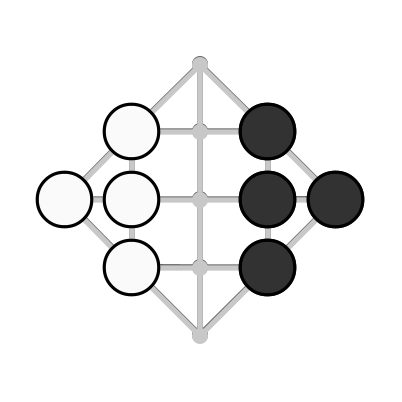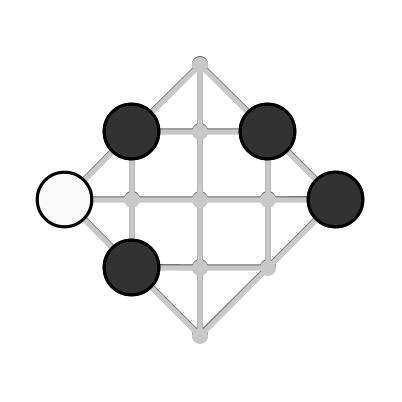 Period
Modern
Category Board, War, Custodial
Description
Boseog Gonu is a Korean game of capture of uncertain history.
Rules
Each player has four pieces.
Players take turns moving a piece to an empty dot.
A player may capture an opponent's piece by placing a piece on either side of an opponent's piece. If a player moves their own piece between two of the opponent's pieces, it is not captured.
A player wins by reducing the opponent to one piece.


nol2i
Ludeme Description
Concepts
Browse all concepts for Boseog Gonu here.
Reference
Similar Games
Identifiers
DLP.Games.528