Bombardment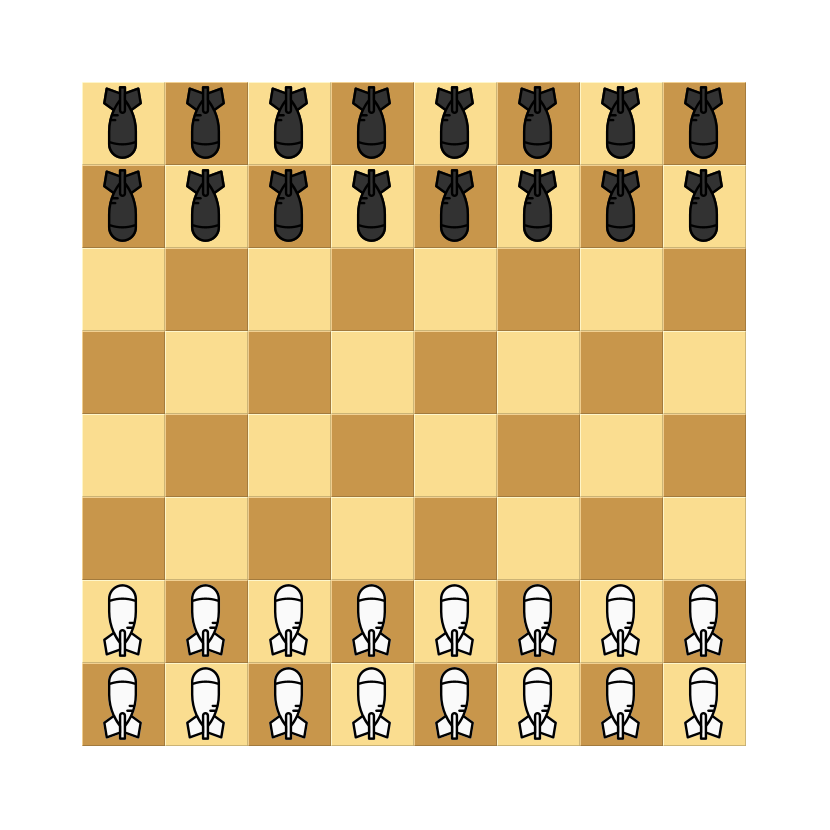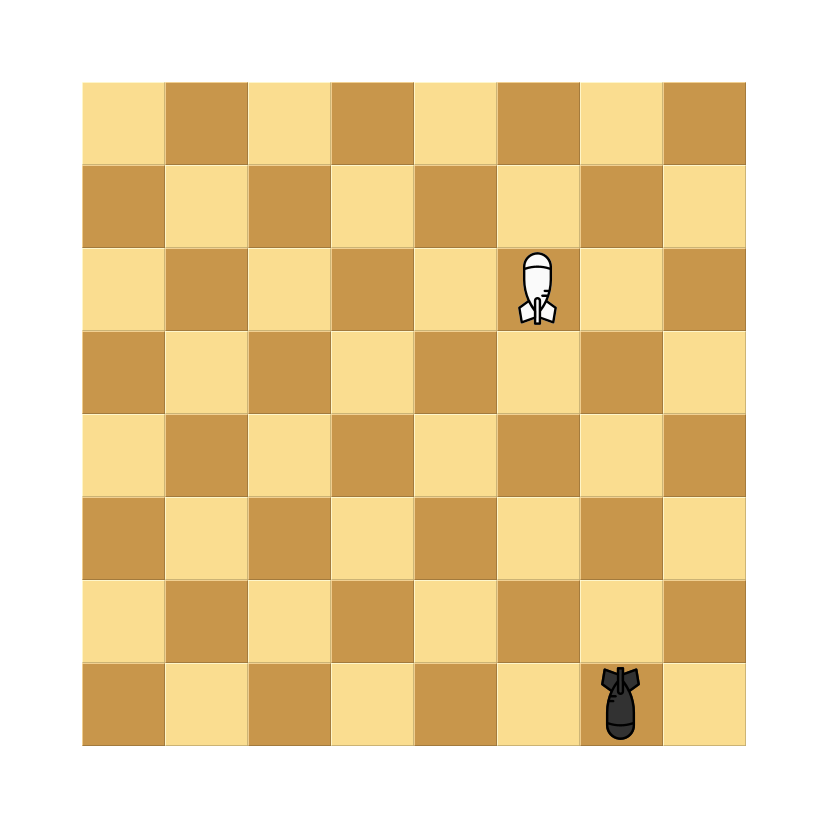 Period
Modern
Description
This game is played on the following 8x8 board and can be considered as a variant of Breakthrough.
Rules
MOVE - On each turn, each player must do one of the following actions:
- Move one friendly stone (the missiles) one cell forward (orthogonally or diagonally)
- Explode one friendly stone, i.e., capture all stones of either color orthogonally and diagonally adjacent including itself.

GOAL - Wins the player that move a stone into the last row, or is the only with stones in the board.
Author
Creation date
2003
Ludeme Description
Concepts
Browse all concepts for Bombardment here.
Reference
Similar Games
Identifiers
DLP.Games.1512
BGG.33043