Atoll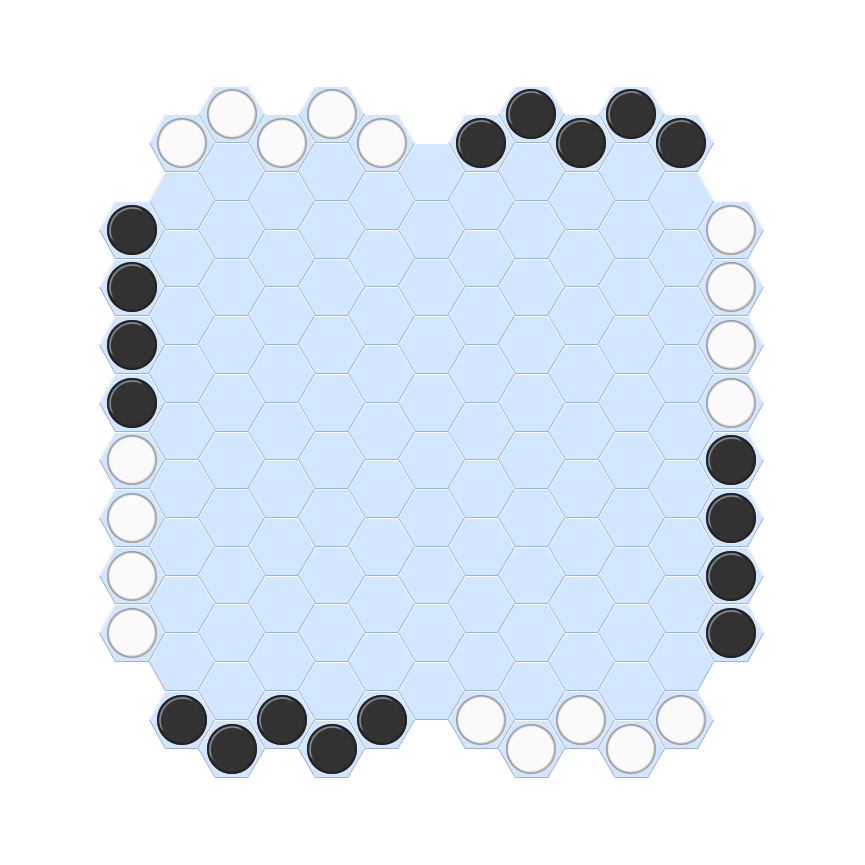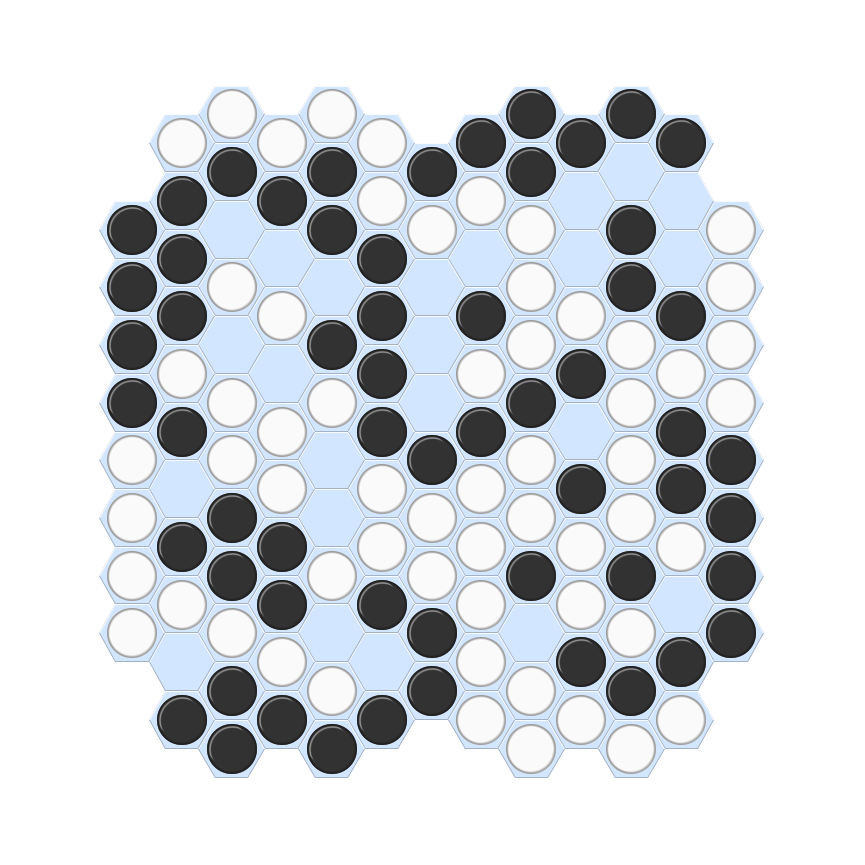 Period
Modern
Category Board, Space, Connection
Description
Atoll is a two player game played on a hexagonal pattern grid. The game starts with eight "islands" of stones surrounding an empty grid. Each player takes possession of an entire set of stones of one color, black or white. Each player owns the islands of his stones' color.
Rules
STONE PLACEMENT Players take turns adding their stones to the board, one stone per turn. Black makes the first placement of the game. Each player will always have a placement available on his turn and must
make one.

OBJECT OF THE GAME To win you must connect two of your islands, which are exactly opposite each other, with a contiguous sequence of your stones. The stones of your islands can be included in the sequence.
Author
Publisher
Creation date
2008-01
Ludeme Description
Concepts
Browse all concepts for Atoll here.
Reference
Similar Games
Identifiers
DLP.Games.1480
BGG.34221