ArdRi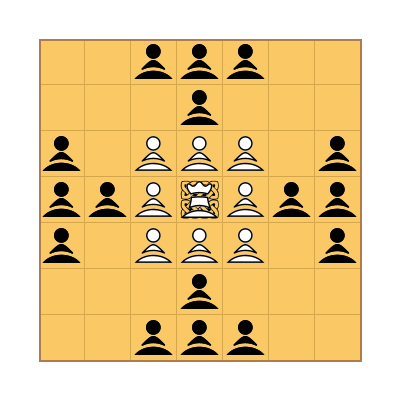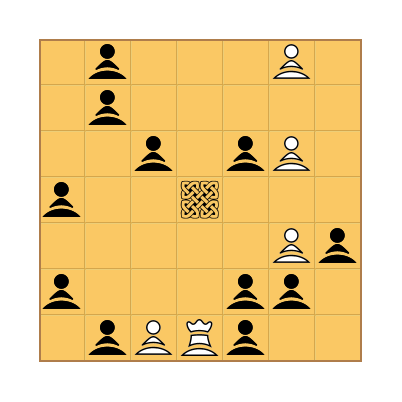 Period
Modern
Category Board, War, Custodial
Description
ArdRi is purported to be a Scottish tafl game played on a 7x7 grid. It is claimed to be a traditional Scottish game by various sites online, but the validity of this assertion is in question.
Rules
Pieces move one space orthogonally. Pieces are captured through the custodial capture move, but a piece moving in between two other pieces is not automatically captured. The goal of the player with the king is to reach the edge of the board. The goal of the other player is to capture the king.

dragonheelslair.com
Ludeme Description
Concepts
Browse all concepts for ArdRi here.
Similar Games
Identifiers
DLP.Games.13
BGG.33683