Annuvin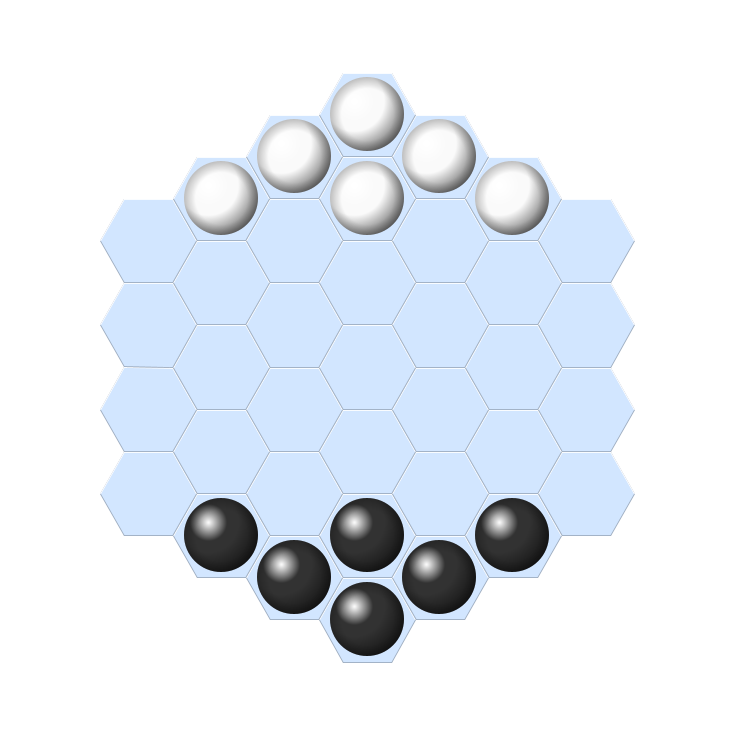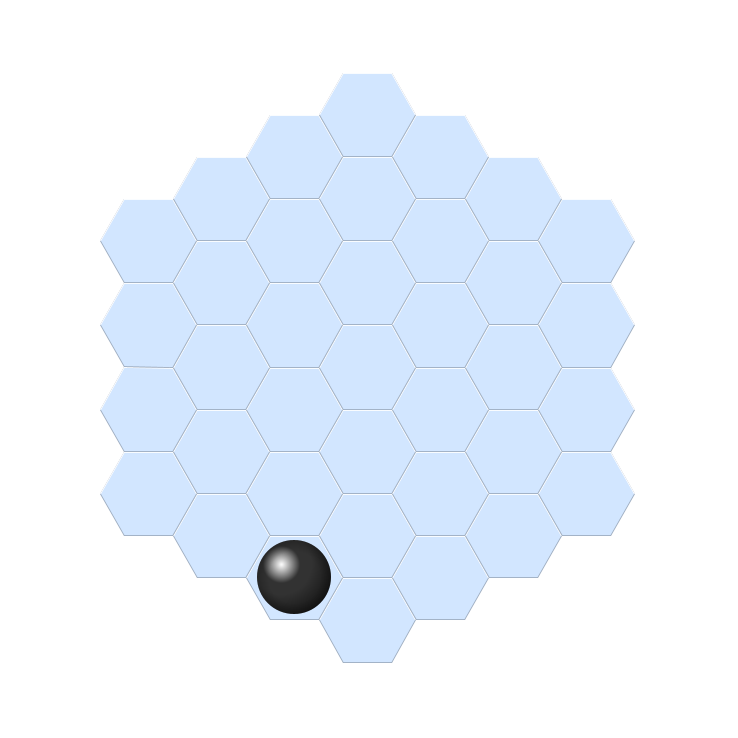 Period
Modern
Category Board, War, Replacement, Eliminate, All
Description
Annuvin is played on a hexagonal board (4 hexagons on a side) with 6 pieces per player arranged in opposite corners.
Rules
MOVE - A stone can move up to N spaces in any combination of directions (it may even move over intervening stones), where N varies depending on the number of stones he has remaining:
- Six pieces: one space per turn
- Five pieces: two spaces per turn
- Four pieces: three spaces per turn
- Three pieces: four spaces per turn
- Two pieces: five spaces per turn
- One piece: six spaces per turn.

CAPTURE - A stone captures an opposing piece by moving onto it. If a stone makes a capture before it has used all of the spaces available to it that move, it may continue to make additional captures until it has moved its limit.

GOAL - Wins the player who captures all of his opponent's stones, or, if he reduces his opponent to a single stone without losing any of his own.
Author
Creation date
2001
Ludeme Description
Concepts
Browse all concepts for Annuvin here.
Reference
Similar Games
Identifiers
DLP.Games.1508
BGG.32595