All Queens Chess
(Ducks in a Row)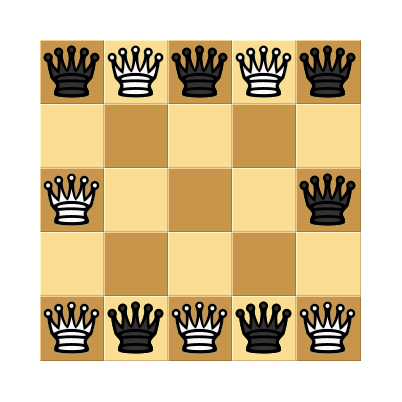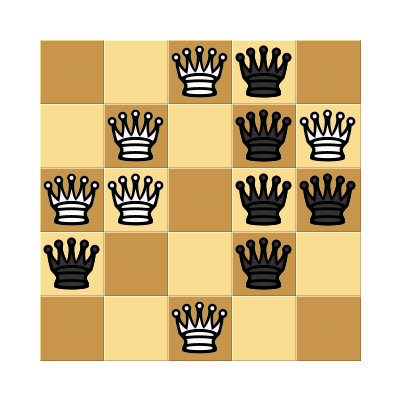 Period
Modern
Description
Designed in the early 2000s by Elliot Rudell and published by The Happy Puzzle Company and ThinkFun.
Rules
Each player has 6 Chess queens. It is played on a 5x5 board. The starting position has the queens arranged on opposite sides, alternating white-black-white-black in each space. The pieces move as queens in Chess. The first player to line up four queens in a row wins.

BGG
Author
Publisher
The Happy Puzzle Company, ThinkFun
Creation date
2008
Ludeme Description
Concepts
Browse all concepts for All Queens Chess here.
Similar Games
Identifiers
DLP.Games.58
BGG.34948