Alice Chess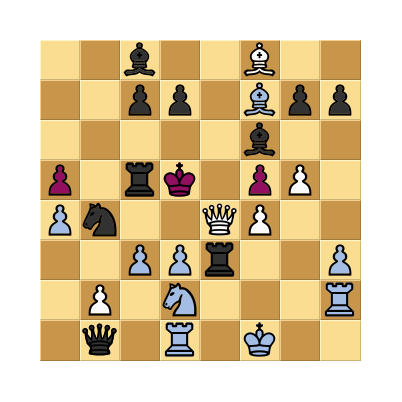 Period
Modern
Category Board, War, Replacement, Checkmate, Chess
Description
Pieces move the same as they do in standard chess, but a piece transfers at the completion of its move to the opposite board.
Rules
A move in Alice chess has two basic stipulations: the move must be legal on the board on which it is played, and the square transferred to on the opposite board must be vacant. (Consequently, capture is possible only on the board upon which a piece currently stands). The en passant rule is removed.
Author
Creation date
1953
Ludeme Description
Concepts
Browse all concepts for Alice Chess here.
Reference
Similar Games
Identifiers
DLP.Games.1454