Alea Evangelii
(Alea)

DLP Game &nbsp&nbsp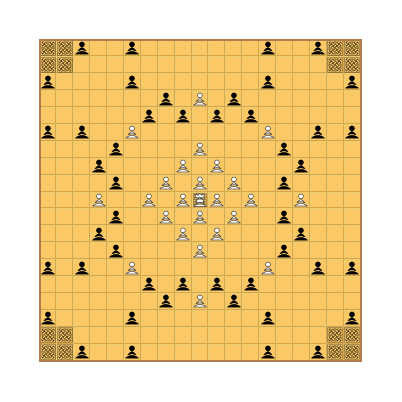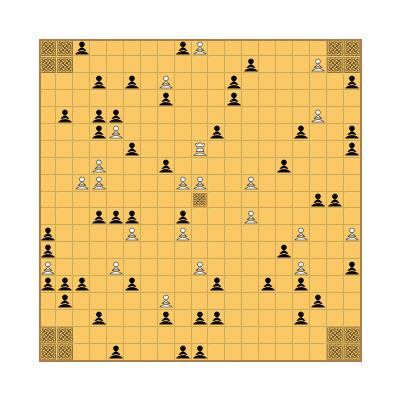 Category Board, War, Custodial
Description
Alea Evangelii is a game that was discussed in Corpus Christi College Manuscript 122, dated to the twelfth century CE and probably written at Bangor Abbey, Ireland. The document illustrates the board with pieces on it and provides an ecclesiastical explanation for the board with reference to the Christian Gospels. It seems to be a Christian justification for an earlier game, which appears to have been similar to other known tafl games. Modern scholars have suggested that the author of the manuscript may have made several errors in reconstructing the board and the placement of the pieces.
Rules
18x18 board. Markings in the corner squares. 69 or 72 pieces. One king piece. King piece begins in the center.

These rules were taken from the Historical Information ruleset.
All Rulesets
Suggested rulesets
Cyningstan Suggested ruleset from Cyningstan.

Incomplete rulesets
Historical Information Rules from DLP evidence

Origin
British Isles
Ludeme Description
Concepts
Browse all concepts for Alea Evangelii here.
Reference
Murray 1951: 61.
Evidence Map
1 pieces of evidence in total. Browse all evidence for Alea Evangelii here.
Click on any marker or highlighted region to view the evidence relating to it.
To view all regions, please select it from the category options below.
Evidence category:

Evidence coloured based on:

Map style: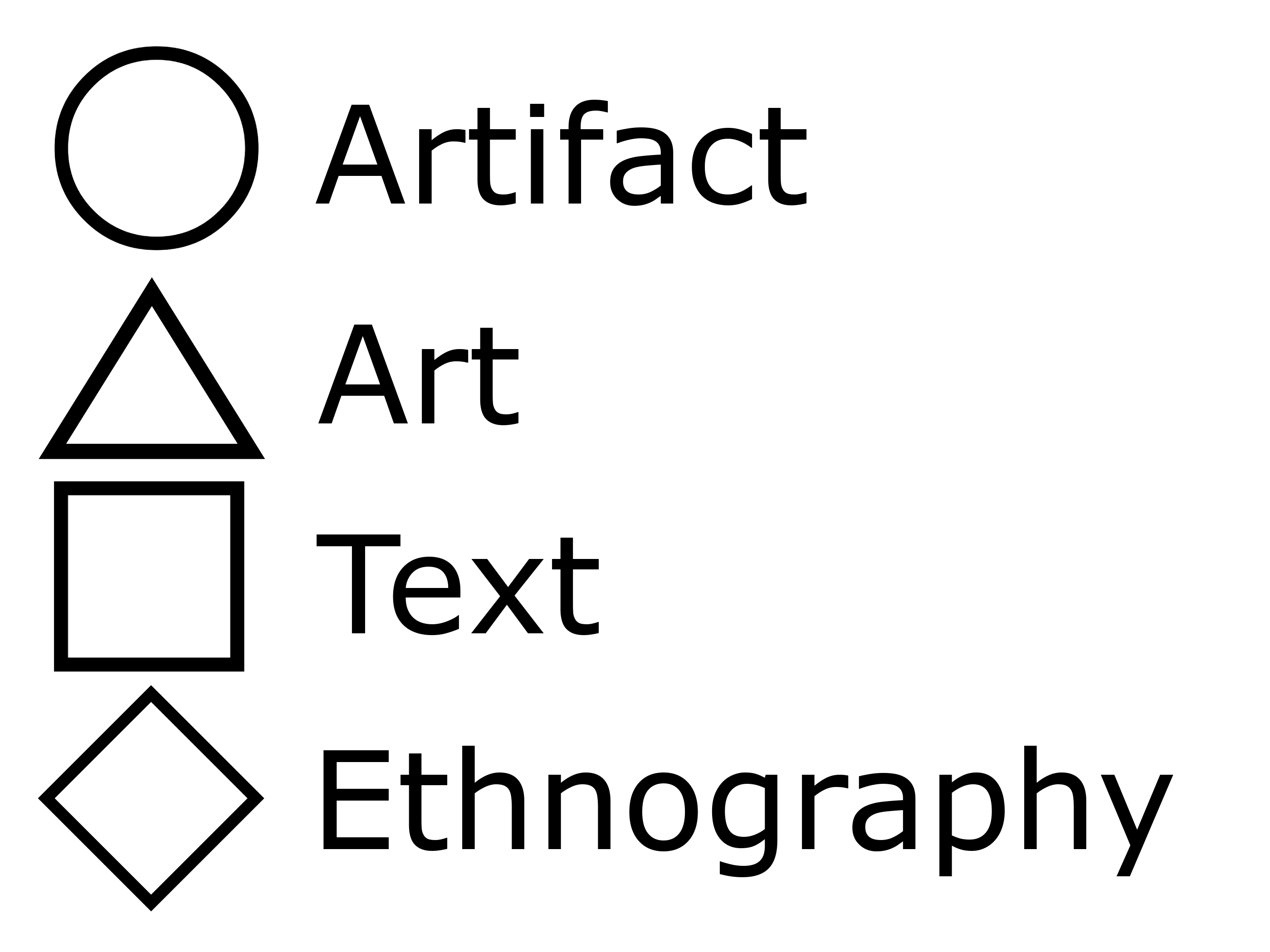 Sources
Murray, H.J.R. 1951. A History of Board-Games Other Than Chess. Oxford: Clarendon Press.

Robinson, J. A. 1923. The Times of St. Dunstan. London: Oxford University Press.


Similar Games
Identifiers
DLP.Games.361
BGG.33693