Adugo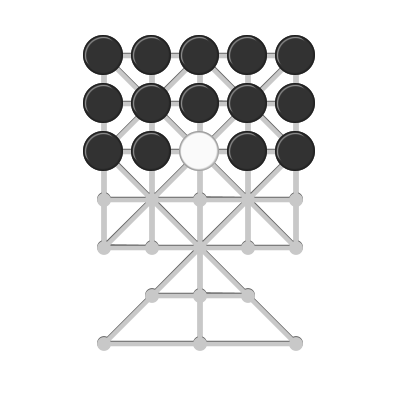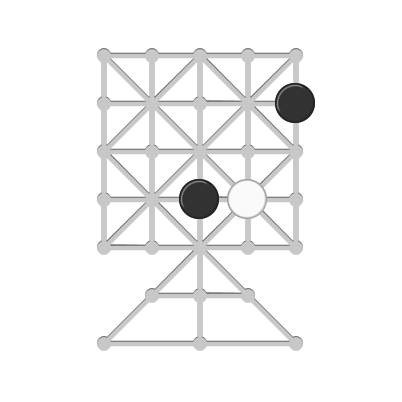 Period
Modern
Region
Brazil
Description
Played by indigenous peoples in Brazil. The game is played on a board which is usually scratched into the earth, with stones or other small objects used as pieces. The board is square with intersecting orthogonal and diagonal lines, and with a triangular appendage to the square. There are 14 "dog" pieces and one "jaguar" piece. The jaguar attempts to capture at least five dogs by jumping them, and thus create a stalemate. The dogs attempt to surround the jaguar and block it. The game has been reported among several indigenous groups in Brazil, including the Bororo, Pareci, Guaraní, and the Manchakeri.
Rules
Origin
Ludeme Description
Variants
Evidence Map
1 pieces of evidence found. Browse all evidence for Adugo here.
Click on any marker or highlighted region to view the evidence relating to it.
Evidence can be viewed by category

Evidence can be coloured based on age (darker icons mean older evidence)

Different maps can be shown