A Simple Game
(Jan 4x4)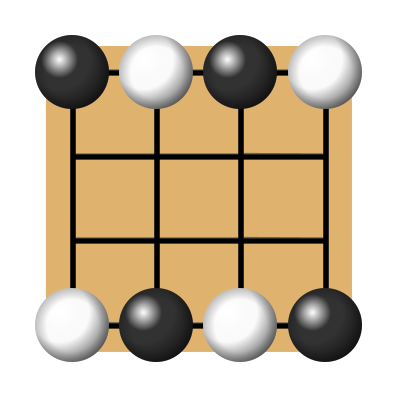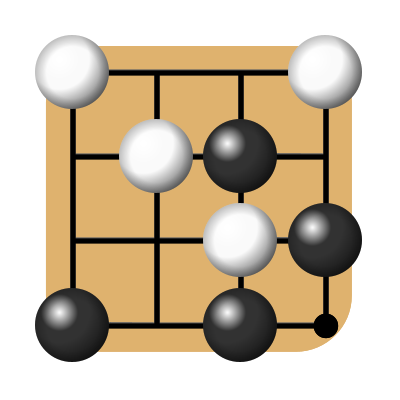 Period
Modern
Description
his game is played on the following 4x4 square board.
Rules
MOVE - On each turn, each player move one of his stones into an adjacent orthogonal empty cell.
GOAL - Wins the player that makes a (orthogonal or diagonal) 3 in-a-row.
Author
Ludeme Description
Concepts
Browse all concepts for A Simple Game here.
Reference
Similar Games
Identifiers
DLP.Games.1509