20 Squares
(É Er-bé-et-ta, Iseb, Aseb, Game of Twenty, Twenty Squares, Room Four)

DLP Game &nbsp&nbsp
Region Northern Africa, Southern Asia, Western Asia
Description
20 Squares appears for the first time at the beginning of the second millennium BCE. It seems to be derived originally from the the Royal Game of Ur, becoming particularly popular in Iran, the Levant, Egypt, and Cyprus in addition to Mesopotamia during the Late Bronze Age (1700–1050 BCE), and continued being played in Mesopotamia into the Seleucid period, at least until the second century BCE. It may have been called É Er-bé-et-ta, "Room Four," which is mentioned in cuneiform tablets.
Rules
3x4 grid with an extension of eight spaces along the central row. Played with two knucklebones, one small and one large. Five or seven pieces per player.

These rules were taken from the Historical Information ruleset.
All Rulesets
Scholarly rulesets
Seleucid Proposed by Irving Finkel based on rules from Mesopotamia.

Incomplete rulesets
Historical Information Rules for 20 Squares from the DLP evidence.
Simple 20 Squares Played on a board with no markings.
Marked 20 Squares Played on a board with certain marked squares.
20 Squares Liver Model Played on a board shaped to resemble a liver.
Double 20 Squares Played on a doubled 20 Squares board.

Origin
Mesopotamia
See Also
Ludeme Description
Concepts
Browse all concepts for 20 Squares here.
Evidence Map
109 pieces of evidence in total. Browse all evidence for 20 Squares here.
Click on any marker or highlighted region to view the evidence relating to it.
To view all regions, please select it from the category options below.
Evidence category:

Evidence coloured based on:

Map style: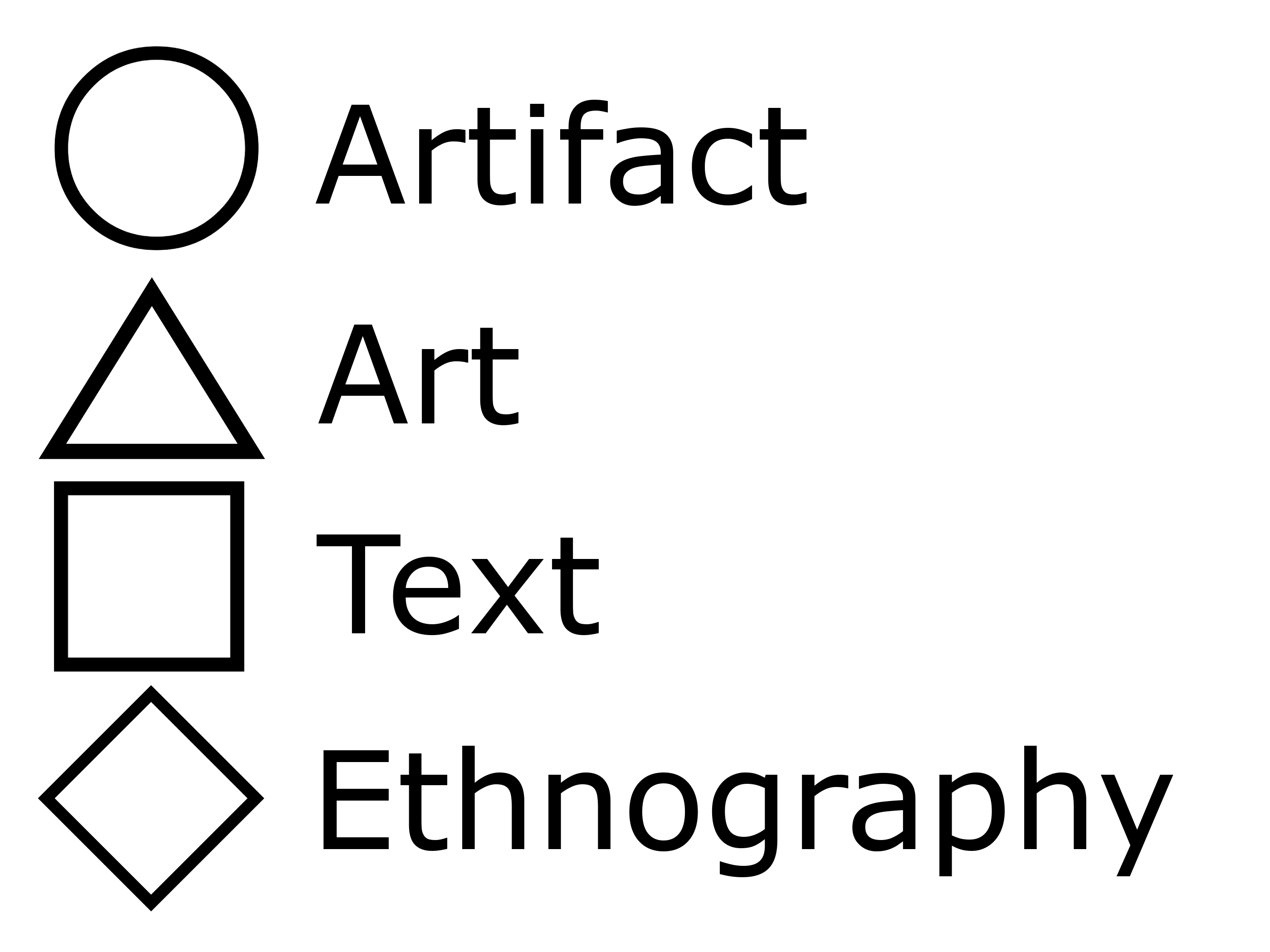 Sources
Decamps de Mertzenfeld, C. 1954. Inventaire commenté des ivoires phéniciens et apparentés découverts dans le Proche-Orient. Paris: É. de Brocard.

Albright, W.F. 1938. The excavation of Tell Beit Mirsim. Volume II: The Bronze Age. Annual of the American Schools of Oriental Research 17. Boston: American Schools of Oriental Research.

Banks, E.J. 1912. Bismaya, or the Lost City of Adab. New York and London.

Becker, A. 1993. Uruk. Kleinfunde I, Stein. Mainz am Rhein: Philip von Zabern.

Bible Lands Museum Jerusalem. 1992. Bible Lands Museum Jerusalem, Guide to Collection. Jerusalem: R. Sirkis Publishers Ltd.

Bottéro, J. 'Deux curiosités assyriologiques (avec une note de Pierre Hamelin).' Syria 33: 17–35.

Carter, H and A.C. Mace. 1933. The Tomb of Tut-Ankh-Amen. Cairo: Cassell & Co.

Castor, J.-M. 'Blessing Genius.' Musée du Louvre website https://www.louvre.fr/en/oeuvre-notices/blessing-genius .accessed 04/02/2020.

Daressy, G. 1902. Fouilles de la Vallée des Rois 1889–1899. Cairo: Imprimerie de l'Institut Français d'Archéologie Orientale.

de Kainlis, A. 1942. 'Un jeu assyrien du musée du Louvre.' Revue d'assyriologie et d'archéologie oriental 39: 19–34.

de Mecquenem, R. 1943. Mémoires de la Délégation en Perse, Vol. XIX. Paris.

Dikaios, P. 1969. Enkomi. Excavations 1948–1958. Vol. 1. Mainz am Rhein: Philip von Zabern.

Erdös, S. 1986. Les tabliers de jeu de l'Orient ancien, Maîtrise d'archéologie orientale. Paris: Sorbonne.

Falkener, E. 1892. Games Ancient and Oriental and How to Play Them. London: Longmans, Green and Co.

Finkel, I. 2007. On the Rules of the Royal Game of Ur. In I. Finkel (ed), Ancient Board Games in Perspective. London: The British Museum Press,16–32.

Finkel, I. 2008. 'Board-games.' In J. Aruz, K. Benzel, and J. Evans (eds.) Beyond Babylon. New York: Metropolitan Museum of Art.

Firth, C.M. 1927. The Archaeological Survey of Nubia. Report for 1910–1911. Cairo: National Printing Department.

Fugmann, E. 1958. Hama: fouilles et recherches 1931–1938 II.1: L'architecture des périodes préhellénistiques. Copenhagen: Fondation Carlsberg.

Grant, E. 1934. Rumeileh III. Biblical and Kindred Studies 5: Haverford.

Harrak, A. 1987. Assyria and Hanigalbat: A Historical Reconstruction of Bilateral Relations from the Middle of the Fourteenth to the End of the Twelfth Centuries BC. New York: Hildesheim.

Hayes, W.C. 1935. The Tomb of Nefer-khewet and his family. Bulletin of the Metropolitan Museum of Art 30(2): 17–36.

Hayes, W.C. 1959. The Scepter of Egypt. Volume 2. New York.

Heinrich, E. 1931. Fara: Ergebnisse der Ausgrabungen der deutschen Orient-gesellschaft in Fara und Abu Hatab 1902/1903. Berlin.

Hoerth, A. 1961. Gameboards in the Ancient Near East. Unpublished MA Thesis, University of Chicago.

Kendall, T, 1991. Le jeu des <>. In R. May (ed.) Jouer dans l'antiquité. Marseilles: Musées de Marseilles, 148–152.

Lamberg-Karlovsky, C.C. 1988. The 'intercultural style" carved vessels. Iranica Antiqua 23: 45–95.

Leemans, C. 1846–1850. Monuments égyptiens du Musée d'antiquités des Pays-Bas à Leide, Tome II. Leiden: Brill.

Loud, G. 1939. The Megiddo Ivories. Oriental Institute Publications 52. Chicago: University of Chicago Press.

Macalister, R.A.S. 1912. The Excavation of Gezer 1902–1905 and 1907–1909. London: Palestine Exploration Fund.

Madjizadeh, Y. 2003. Jiroft, the Earliest Oriental Civilization. Ministry of Culture and Islamic Guidance. Iran Cultural Heritage Organization Research Center.

Mariette, A. 1889. Les mastabas de l'Ancien Empire. Paris: F. Vieweg.

Maspero, G. 1897. Les jeux de dames en Égypte. Bibliotèque Égyptologique 5: 83–96.

May, R. (ed.) 1991. Jouer dans l'antiquité. Marseille: Musées de Marseille.

Meyer, J.-W. 1982. Lebermodell oder Spielbrett. In R. Wachmann (ed.) Bericht über die Ergebnisse der Ausgrabungen in Kamid el-Loz in den Jahren 1971 bis 1974. Bonn: Rudolf Hagelt Verlag, 53–79.

Meyer, J.-W. 1983. Spielbretter aus Kami el-Loz. In R. Wachmann (ed.) Frühe Phöniker im Libanon. Mainz am Rhein: Philip von Labern, 101–104.

Mond, R. 1904. Report of the work done in the Gebel ash-sheikh Abd-el-Kurneh at Thebes. Annales du Service des antiquités de l'Égypte 5: 97–104.

Murray, A, A. Smith, and H. Walters. 1900. Excavations in Cyprus. London: British Museum.

Needler, W. 1953. A thirty-square draught board in the Royal Ontario Museum. Journal of Egyptian Archaeology 39: 60–75.

Oppenheim, M. 1962. Tell Halaf IV: Die Kleinfunde aus historischer Zeit. Berlin: Walter de Gruyter.

Parrot, A. 1958. Le palais. Mission archéologique de Mari, II. Paris: P. Geuthner.

Petrie, W.M.F. 1930. Beth Pelet I. London: British School of Archaeology in Egypt.

Petrie, W.M.F. 1933. Ancient Gaza III. London: British School of Archaeology in Egypt.

Pieper, M. 1909. Das Brettspiel der alten Ägypter. Berlin: Weidmännische Buchhandlung.

Pierret, P. 1878. Recueil d'inscriptions inédites du Musée égyptien du Louvre. Études égyptologues 8. Paris: F. Vieweg.

Prisse-d'Avennes, É. 1847. Monument égyptiens, bas-reliefs, peintures, inscriptions, etc. Paris: Didot frères.

Quibbell, J. 1909. Excavations at Saqqara (1907–1908). Cairo: IFAO.

Refat, W. 1972. Le jeu de trente cases dans l'Égypte ancienne. Unpublished Ph.D. Dissertation. Université libre, Brussels, Belgium.

Riis, P.J. 1948. Hama, fouilles et recherches de la Fondation Carlsberg 1931–1938. Copenhagen: National-museets Skrifter.

Rothöhler, B. 1996. Ägyptischer Brettspiele außer Senet. Unpublished M.A. Thesis, Bayerischen Julius-Maximilians-Universität Würzburg.

Schiaparelli, E. 1927. Relazione sui lavori della missione archeologica Italiana in Egitto II. Turin.

Swiny, S. 1986. The Kent State University Expedition to Episkopi Phaneromeni. Nicosia: Paul Åströms Förlag.

van Buren, E.D. 1937. A gaming-board from Tall Halaf. Iraq 4(1): 11–15.

Wee, J. 2018. 'Five Birds, Twelve Rooms, and the Seleucid Game of Twenty Squares.' In S. Panayotov and L. Vacin (eds), Mesopotamian Medicine and Magic. Leiden: Brill. 833–876.

Wiedemann, A. 1897. Das Brettspiel bei den Alten Ägyptern. In Actes du Dixième Congrès Internationale des Orientalistes, 1894. Leiden: Brill, 35–61.

Wolff, S. and S. Ortiz. 2018. 'Roll the Dice: Iron Age II Gameboards and PLaying Pieces from Gezer. In I. Shai, J. Chadwick, L. Hitchcock, A. Dagan, C. McKinny, and J. Uziel (eds), Tell it in Gath: Studies in the History and Archaeology of Israel. Ägypten und Altes Testament 90. Mënster: Zaphon, 956–965.

Woollet, L. 1962. Ur Excavations Vol. IX: The Neo-Babylonian and Persian Periods. London: British Museum.

Yadin, Y. 1960. Hazor II. Jerusalem: Magres Press.


Similar Games
Identifiers
DLP.Games.7
BGG.23211